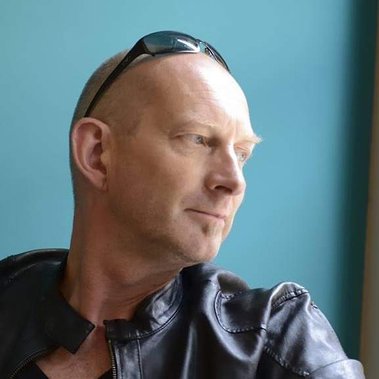 Marcus Boman Photography
Welcome to my homepage. I'm an internationally working freelance photographer and former pianist currently living in Åland Islands, Finland. Due to my acquaintance with the music business my photography focuses strongly on artist portraits but also business or private portraits, fashion/editorial, advertising and product, documentary and Fine Art photography are important parts of my work. I work in studio or on location. My art is represented at Åland Museum of Art and private Collections. Member of the Swedish Association of Professional Photographers.
I'm mainly working in Scandinavia and Germany but also on an international basis.
If You are interested in my work or my services or if You just want to say hello, feel free to get in touch.
Some of my latest clients: Schildts & Söderströms förlag, Åland Opera Festival, Sara Alm, soprano, Leakomatic Ab, Ålands musikinstitut, Svenska Folkskolans vänner, Jenny Carlstedt, mezzosoprano, Finströms-Geta församling, Bryggeriet Stallhagen Ab, Svenska kulturfonden, Viking Line, Svenska Sjöfartsverket, Christian Immler, baryton & Helmut Deutsch, piano (Schweitz), Peter Hägerstrand, musiker, Frukt- och bärodlarnas förbund i Finland, VIBB, DKCO Advokatbyrå, Förlaget Scriptum, Teater Kuling, Ålands ombudsmannamyndighet, Ålands sjöfartsmuseum, Heike Matthiesen, gitarrist, Pensionat Stalldalen, Smakbyn, Dan Karlström, tenor, Första Apoteket, Kubo Creative Agency, Hiromi Omura, sopran Tokyo/Auvergne, Leif Karlsson dirigent, IMG Artist Management London, Aller Media Oy, Eckerölinjen, Angstbadan Blues Trio, Felice Venanzoni, Opera coach and pianist, Aikasan Jewellery, Whatclub, Radio Deutschland, Kammersängerin Barbara Zechmeister sopran, Ulvens Döttrar, Trio Hommage, Hessische Rundfunk.

Publications:

Books:
I AM (Okt) 2021. ISBN 978-952-94-4218-8. Recommended by the Finnish Ministry of Education and Culture.
Jag lever än. Lumparland ISBN 978-952-5614-75-6
Skaparkraft. Portraits of 60 artists from the Aland Islands. Mariehamn 2018 ISBN 978-952-94-0413-1
En dag på bryggeriet Stallhagen. Stallhagen Ab 2004 - 2014. Mariehamn 2014
Other:
I have produces pictures for numerous concert posters and CDs and my pictures have been published internationally in books, newspapers and magazines.
Exhibitions:
I have been represented in numerous exhibitions and held solo exhibitions
I AM have been exhibited at Laterna Magica, Helsingfors, February 2022, together with Olof Kangas under the titel Natura Mystica and The Åland Art Museum 18.03 - 09.05.2021. Three of the pictures was awarded with an Honorable Mention and was exhibited at FotoNostrum in Barcelona October 2022.
Jag lever än - livet som jag minns det have during 2021-22 been exhibited at: Vårdö, Föglö bibliotek, Sunds bibliotek, Luckan Helsingfors, Finströms bibliotek, Lemlands bibliotek, Lumparlands bibliotek, Jomala bibliotek and Ålands kulturhistoriska museum
From Fisherman to Captain have been exhibited at Rosengård, Finström and Erkas hembygdsgård Vårdö
Skaparkraft have been exhibited at Luckan Helsingfors and Nordens institut på Åland 2019.
Fine Art, Café Süden, Frankfurt am Main 2016.
Fine Art, Ålands fotografiska museum 2015.

Portraits from 1975 Vårdöby Hembygdsgård 2011.
Mandal Creative Studios
Mandalsgatan 34, AX-22310 Pålsböle, Åland
Tel. +358 (0)457 3424 124
FO-nr 1543830-4